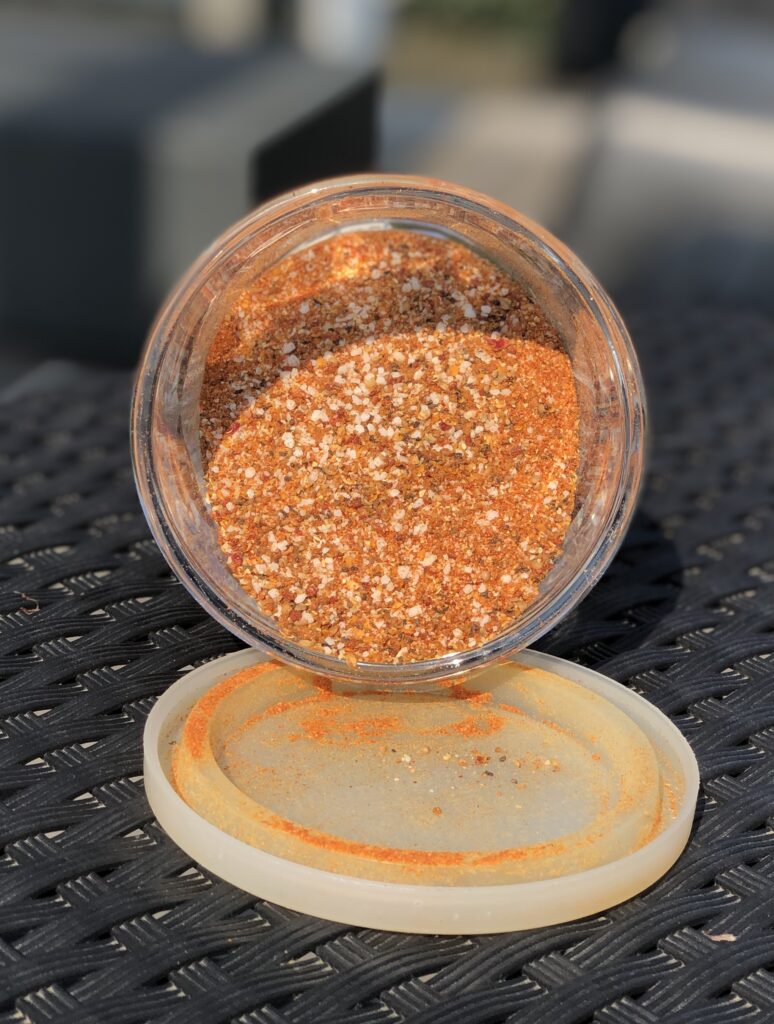 After countless hours of internet research – and numerous trials – I have finally settled on my favorite BBQ rub.
It is easy to make – uses standard ingredients – and can be used for almost all meats and even fish. We use this rub all the time in our household.
Here are the ingredients for a small batch:
2 Tablespoon kosher salt

2 Tablespoon ground black pepper

1 Tablespoon paprika

1/2 Tablespoon garlic powder

1/2 Tablespoon onion powder

1/2 Tablespoon brown sugar

1 Teaspoon ground mustard

1/4 Teaspoon cayenne pepper
Add all ingredients into a jar with a lid – and make sure to mix well tother with e.g a spoon or a fork.